A fair is usually a gathering of people from all walks of life. In such a gathering there is no discrimination between class, creed & caste. Men, women, and children congregate to exchange views, to contemplate issues, regarding the particular fair in which they assemble. We come across the industrial fair, trade fair, Lexpo, and the like throughout the seasons, particularly in winter. Amongst popular ones, the book fair in Kolkata has stepped into its 31st year with glory and success. The "Kolkata Book Fair" was held at the Kolkata Maidan despite strong protest from the lovers of greenery, environmentalists, and the army. The gaiety and the festive mood prevailed from the initial day to the last bringing the Kolkata crowd, the booklovers, and the lovers of harmony and integration. The KBF is, in fact, the fourteenth "Parvana" (festival) of Bengal. I have attempted to catch a few glimpses of the last book fair in its variegated moods.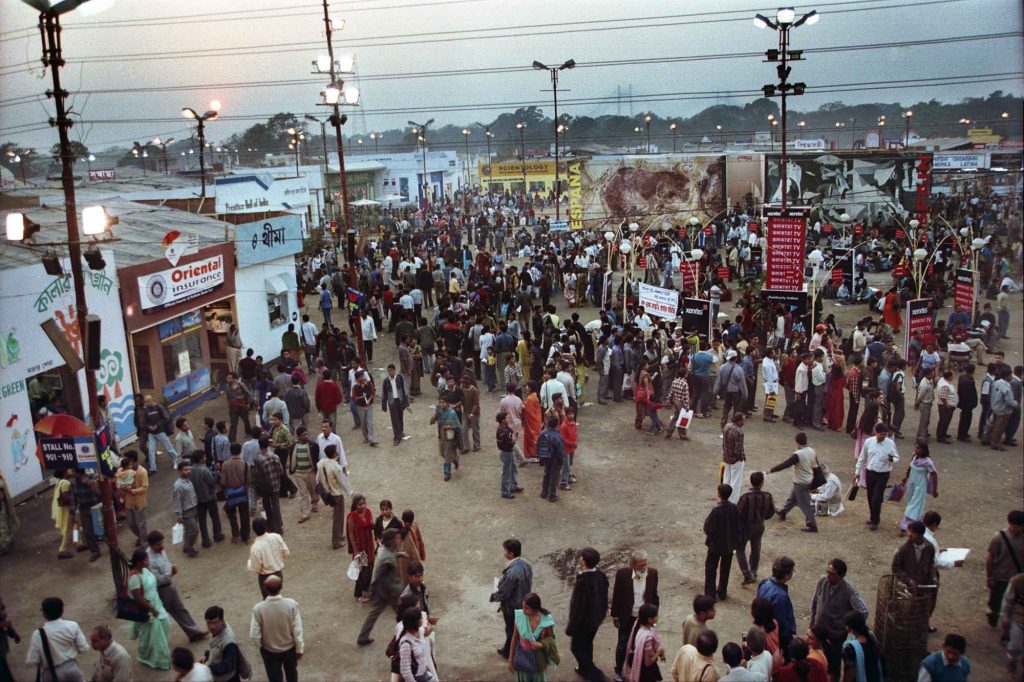 Indeed, it is an ocean of humanity. The crowd, the populace, the gathering in the book fair far outreaches the assemblage in any other fair held in Kolkata. Are they all booklovers who hop from one stall to the other in search of a new title? Are not same of them gay-makers, the teenagers for instance?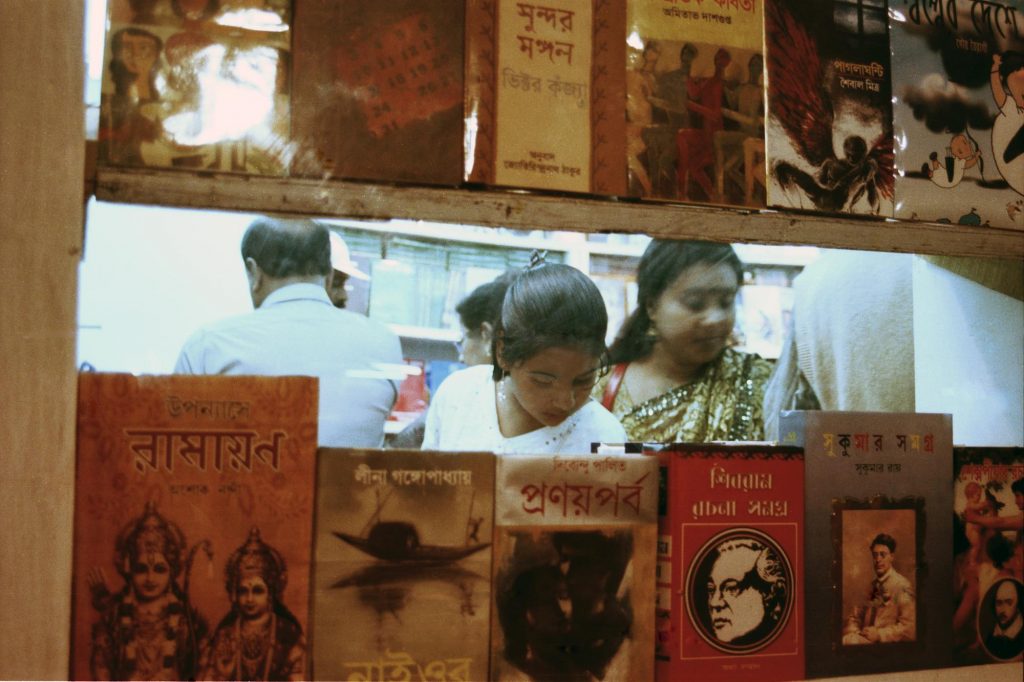 What an enthusiasm at the discovery of unconventional and brand-new publications?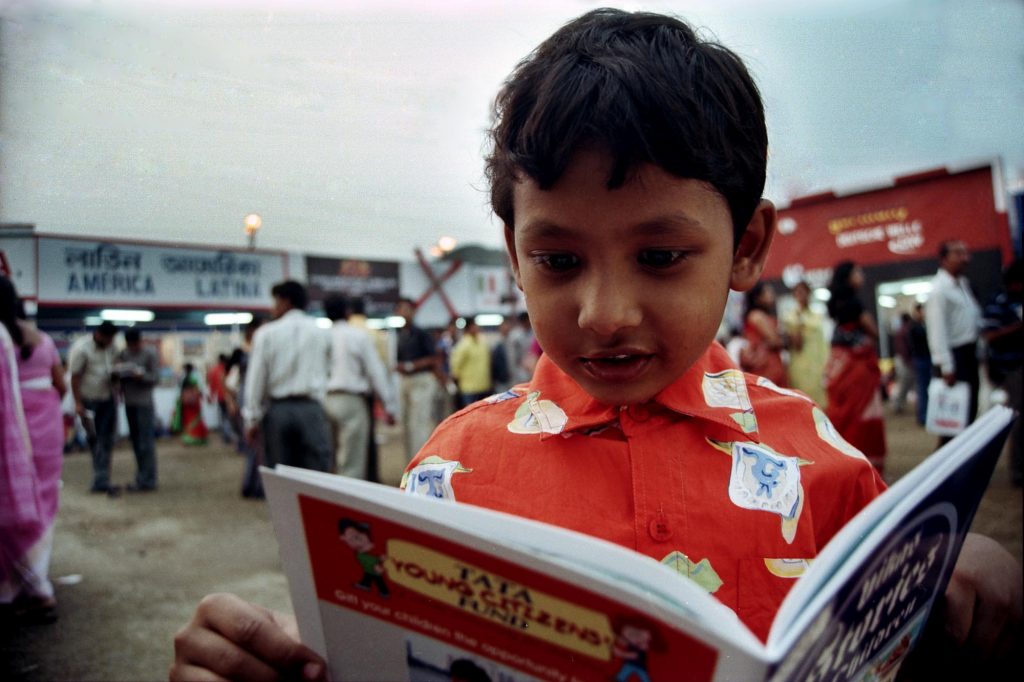 Defying the electronic media, the internet, and the cyber-world, the tiny tots pour over children's volume, inhaling their fresh smell, appreciating their get-up.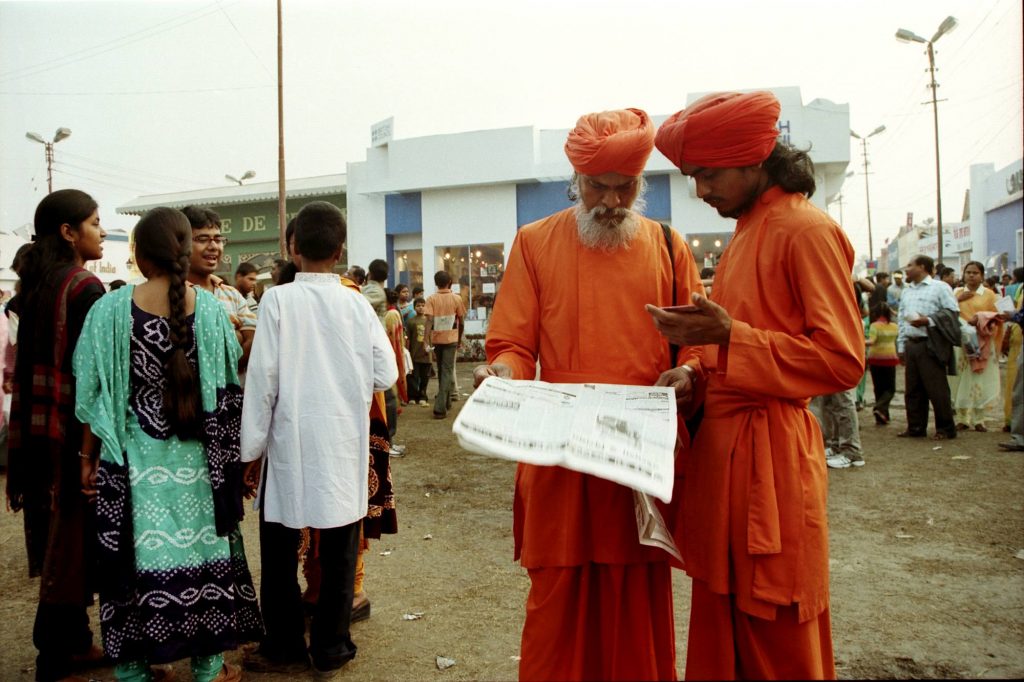 What does the hermit come in here for? Specific stalls have also been designed for satiating the thirst of these visionaries.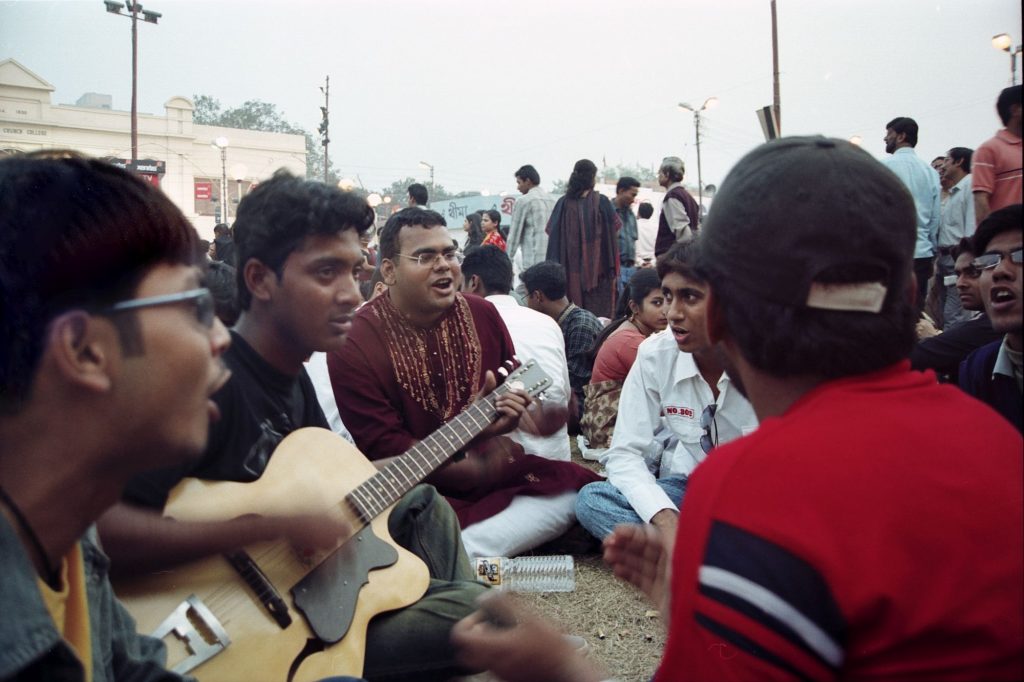 The musical chorus of the young group captivates the passing crowd of the KBF. It is a time-pass for those who do not necessarily flock on the ground to have a taste of known and unknown titles.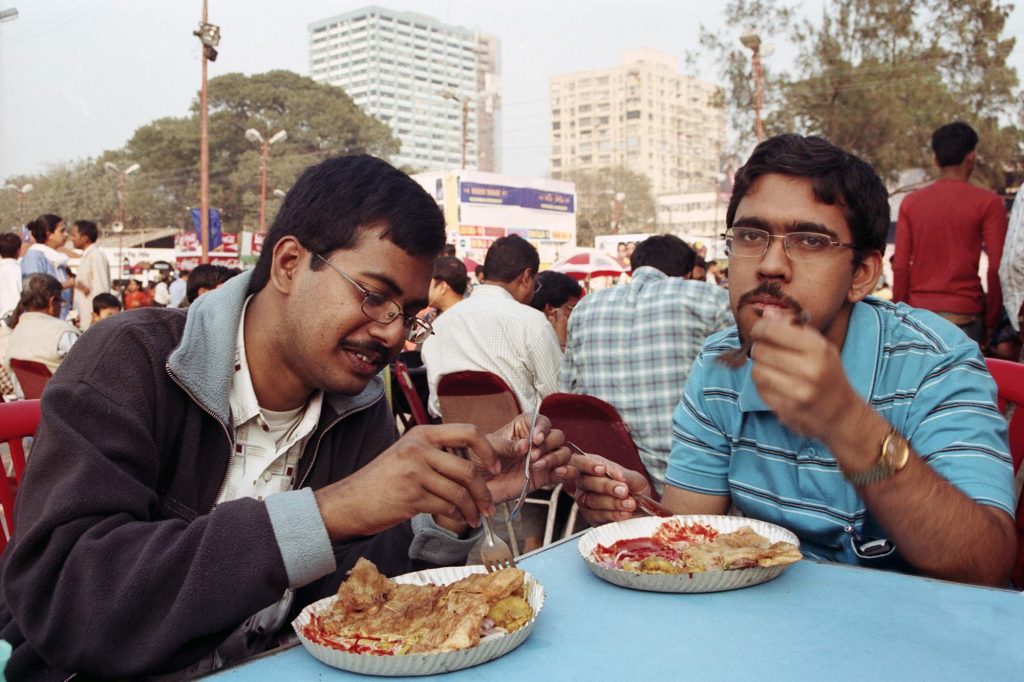 Indian, Chinese, Moghlai, and all types of beverages to feed the hungry and the thirsty visitors even in a fair called "Book Fair".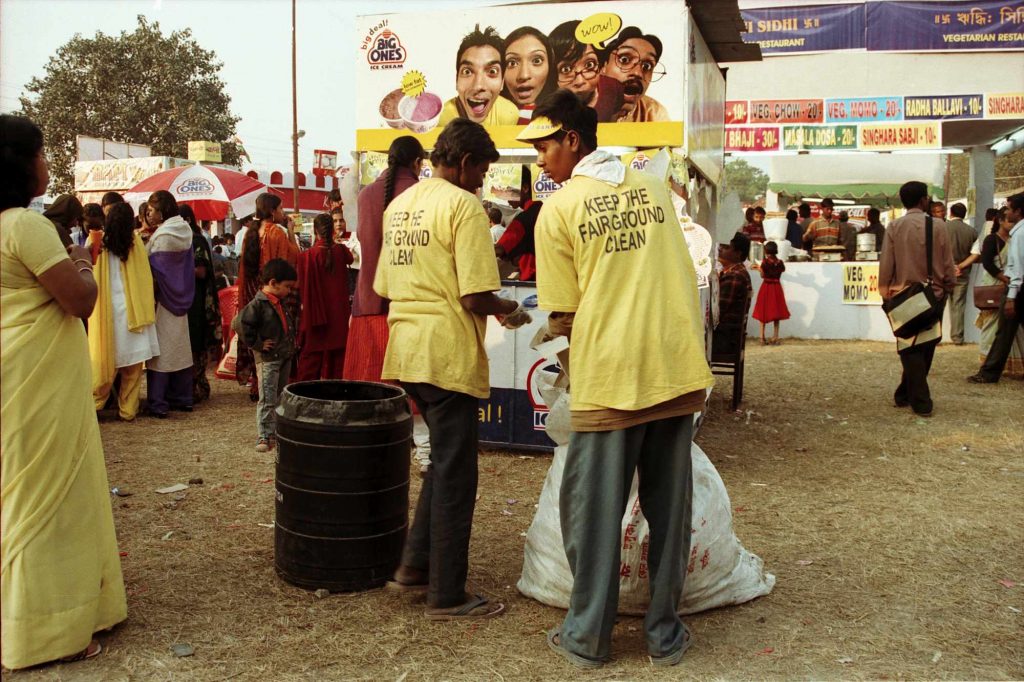 "Men in Yellow" for the "Green Fair". The organizers are perhaps not oblivious of their assigned duty, the duty to keep the fairground clean.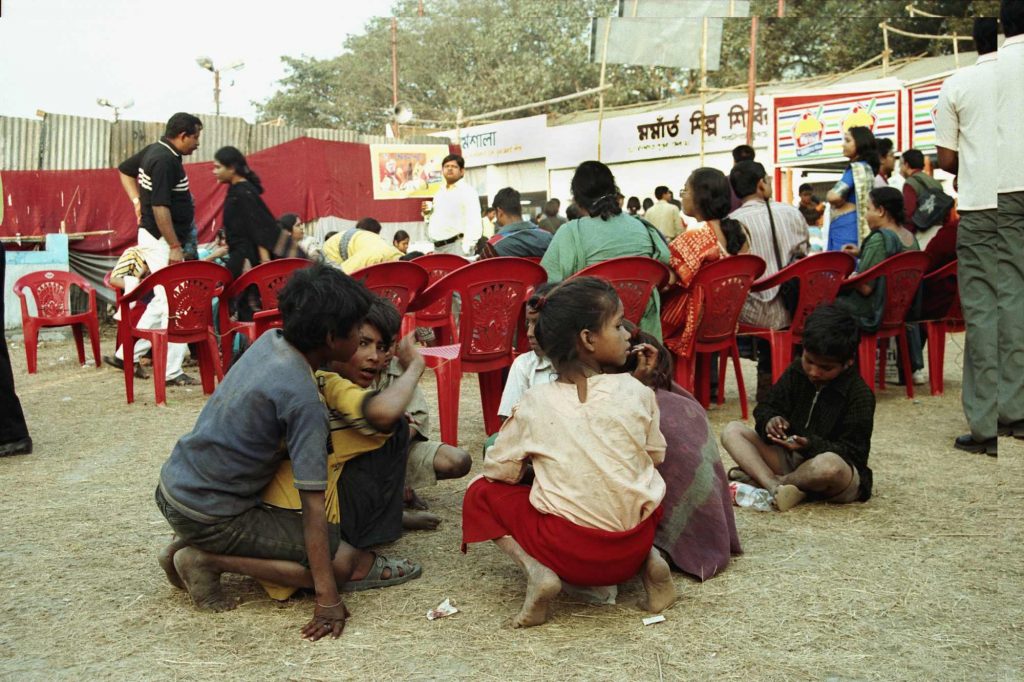 The moneyed and the deprived – the fair is meant for one and all. Chottu, Champa, Sushanta – they have their regular jaunts in search of coins for their livelihood. Let them have their share, while the pursuit of learning continues.